A Javan rhino, one of the world's rarest large mammals, has been found shot dead with its horn chopped off in a national park in southern Vietnam, a suspected victim of poachers.
A team of rangers found the rhino's carcass April 29 inside Cat Tien National Park in Dong Nai province, said park official Bach Thanh Hai. It had already fully decayed, and authorities believe it could have died more than three months ago, he said.
Hai said the animal had been shot one time through the front leg and its horn — considered a valuable ingredient in traditional Chinese medicine — had been removed.
Authorities suspect that there are only three to five Javan rhinos left in Vietnam!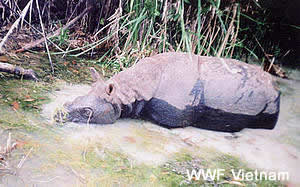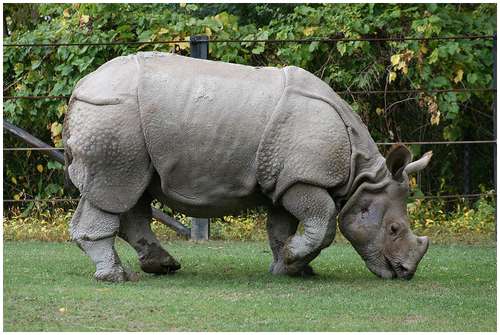 To read the full article, click here